1. Street Eats-Plaza Midwood:
https://plazamidwood.com/streatery/
The City of Charlotte is inviting you to an outdoor dining experience with some of your favorite Queen City restaurants. Through the city's StreetEats program, participating restaurants can open temporary outdoor seating for dining in parking lots, private streets and city right-of ways. StreetEats will take place during each restaurants respective business hours.The following restaurants are participating at the Plaza Midwood location:
DishThe Pizza Peel , The Bohemian , Coaltrane's , Zada , Jane's , Cilantro Noodle, Pure Pizza, Ocha Time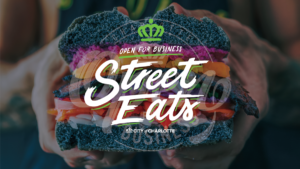 2. Charlotte Restaurant Week
Queen's Feast is hosted every year mid-July for a 3 course dinner($30-$35) at a bunch of participating restaurants across the city with a prefix menu.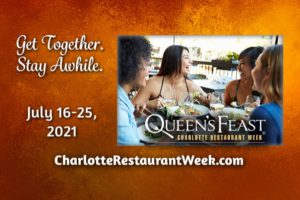 3.Sip & Savor South End:
Chef Ivan invites you to a Sunday evening with a multiple course dinner paired with wonderful wines.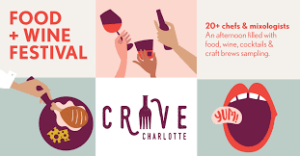 Sunday, October 25, 2020 at 6 PM
Lincoln Street Kitchen & Cocktails
Hosted by Greystar South End Wine and Hops Fest, South End, Charlotte and 3 others
Tickets available at: www.carolinatix.org/events/detail/sunday-sip-and-savor
4. Hot Sauce Expo:
The Hottest Party In The World. The inaugural NC Hot Sauce Expo will feature the Best Hot Sauce Companies, Specialty Cocktails & Craft Beers, The Stage of DOOM & So Much More.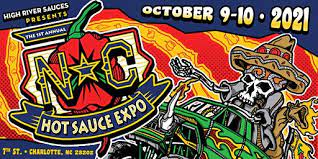 Oct 10-11, 2020
First Ward Park, 301 East 7th Street, Charlotte, NC 28202
5. Live Music in OMB
Relax in the Southeast's largest Biergarten with a fresh, cold beer and grab a bite to eat. Enjoy all kinds of great local bands playing a mix of rock n' roll, bluegrass, 80's & 90's covers, and country.
October 23, 2020 Friday,   6:00 PM
4150 Yancey Rd Charlotte, North Carolina 28217